Pet Wants was born out of a love for pets and the desire to provide them with a better quality of life through nutrition. Our food is exclusively crafted, to be fresh and healthy, we slow-cook it with all natural ingredients, no sugar, no fillers, and no animal by-products. We source only the best salmon, chicken, lamb, brown rice, and other ingredients because fresh ingredients make for better food, resulting in better health for pets. Since we never use corn, wheat, soy or dyes, the common pet health problems associated with these ingredients are no longer worries. The ingredients combined with our passion is helping pets live longer, happier, and healthier lives.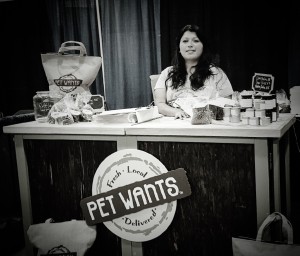 I'm Carmen Larreynaga, I opened Pet Wants in Charlotte to bring this high quality, fresh pet food to the community. Often people don't always know what's in their pet's food, educating pet owners about what is in the food and explaining how Pet Wants differs and how it benefits the pet is a big part of the model. Pet Wants food – and the convenience of having it delivered to your door – is what sets us apart.
Pet Wants food is a fantastic product and we are excited to be able to offer it to the pet families in this community. Let us talk to you about nutrition we know you'll see the difference. We are located in South End, as well as the 7th Street Market, Atherton Market and your front door, hand delivering to Uptown, Dilworth, Meyers Park, Ballantyne, and most of the greater Charlotte area.